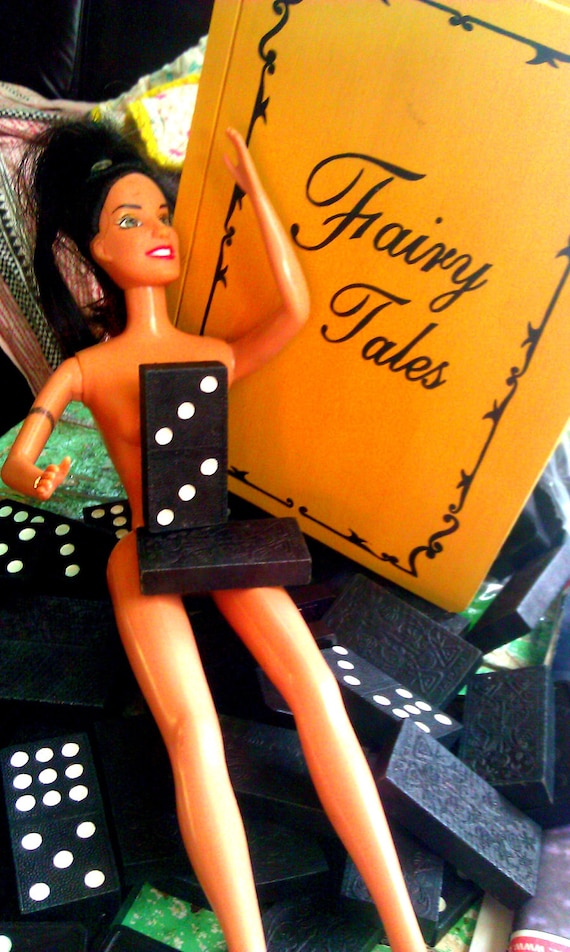 Art Studio Mayhem, the doll was thrown in at the last minute to my Etsy listing for dominoes.
I get sidetracked often in my art studio. I set out to do one thing and find myself doing fifty others. Here I was trying to take some pictures for
Etsy
and quickly found that one thing led to another, I was chasing dogs around the house and my demeanor changed from serious to silly. I pulled the barbie out of my dog's mouth and landed up in a pile of dominoes, where I was photographing for my Etsy shop.
I often have fun with dolls in my Etsy shop which gets me a lot of flack from Regretsy but I don't care. I used to go to auctions and would get a ton of dolls in a box. Some being vintage and some being new, I couldn't sell the new on Etsy (things have to be 20 years old) , and being that some are damaged they won't serve well going to a thrift store. So what to do? I use them as props. Just until I find a better use in my assemblage art for them.
This little disco doll is selling my clapboards for me.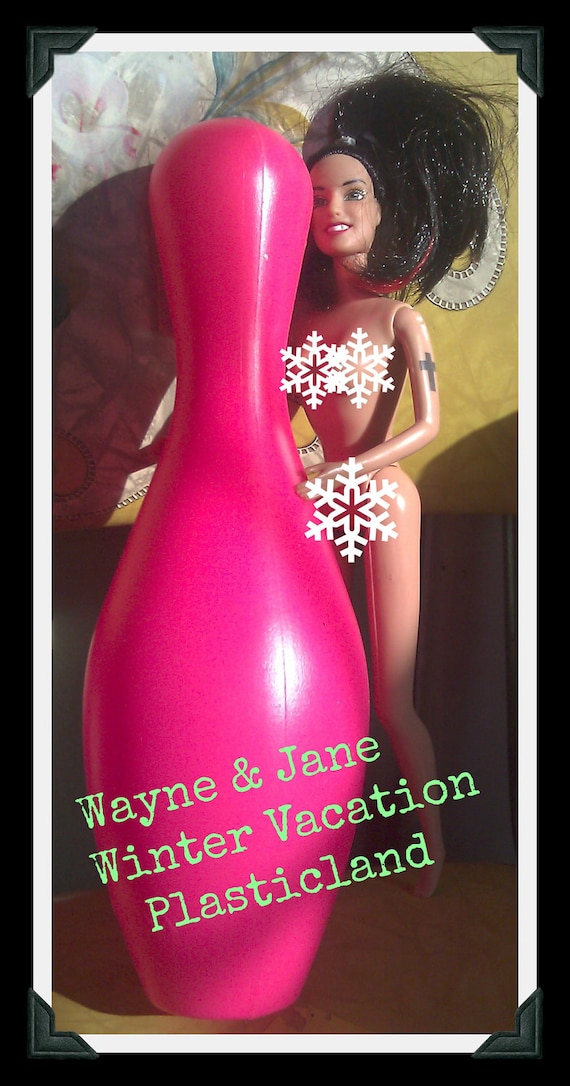 Okay so maybe I'm over the top but I don't care.
Not everyone likes my way of thinking, but that's okay, it's my style and that's why my Etsy shop is different than everyone else's. Only the tacky, wacky and funky unique there. No white backgrounds (if I must I will use something with texture.) Maybe having your own strange way of thinking is good. Or maybe, my
RetroChalet
shop is the one your mother warned you about.